I noticed that working many hours with a Macbook, 
sometimes becomes uncomfortable for the wrists due to the plain position. So I decided to design and craft my own stand to avoid this issue
and also to have a more organized desk.
The stand is made of light wood and his simple cross design allow to assemble or unmount it in a small piece as easy as pie.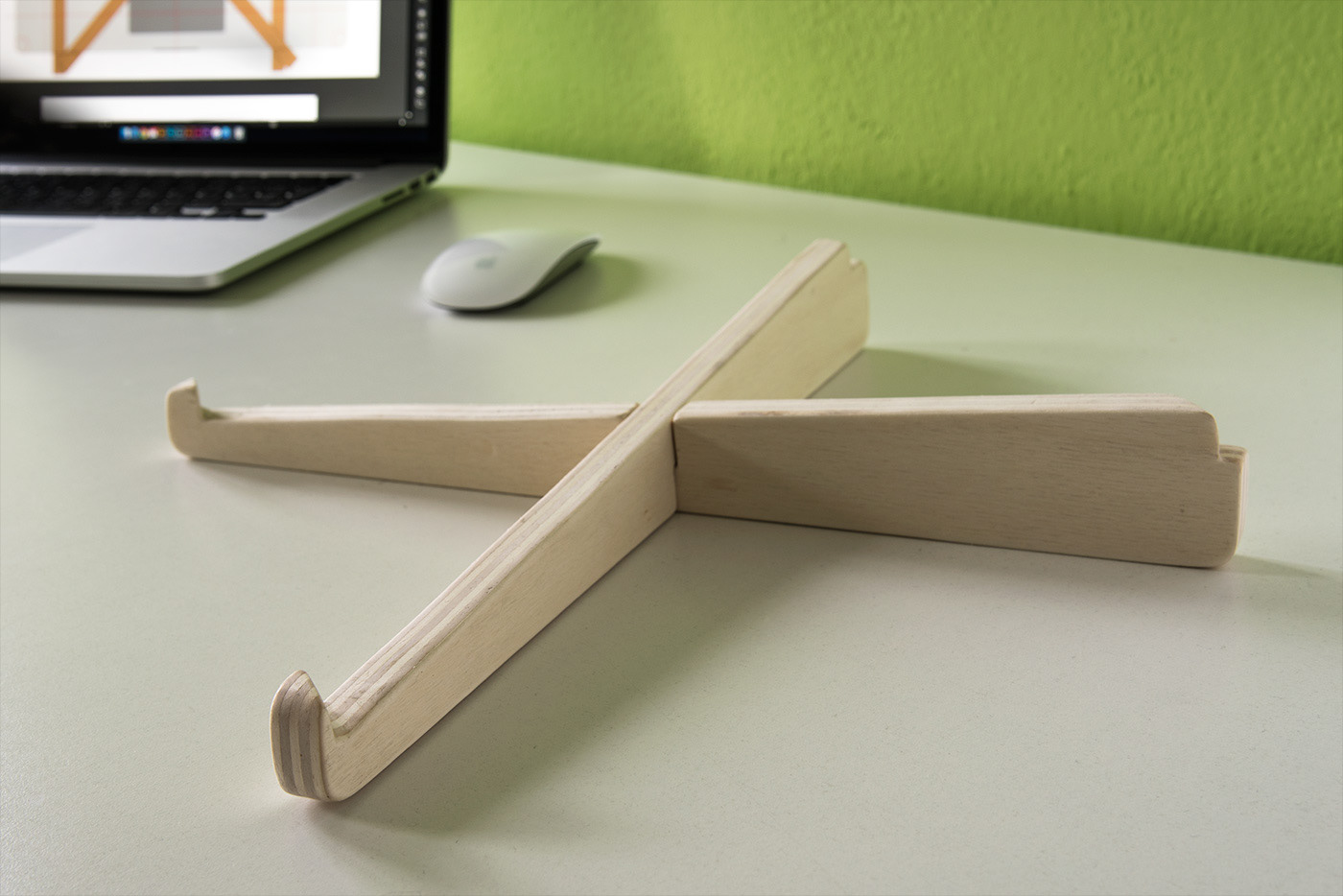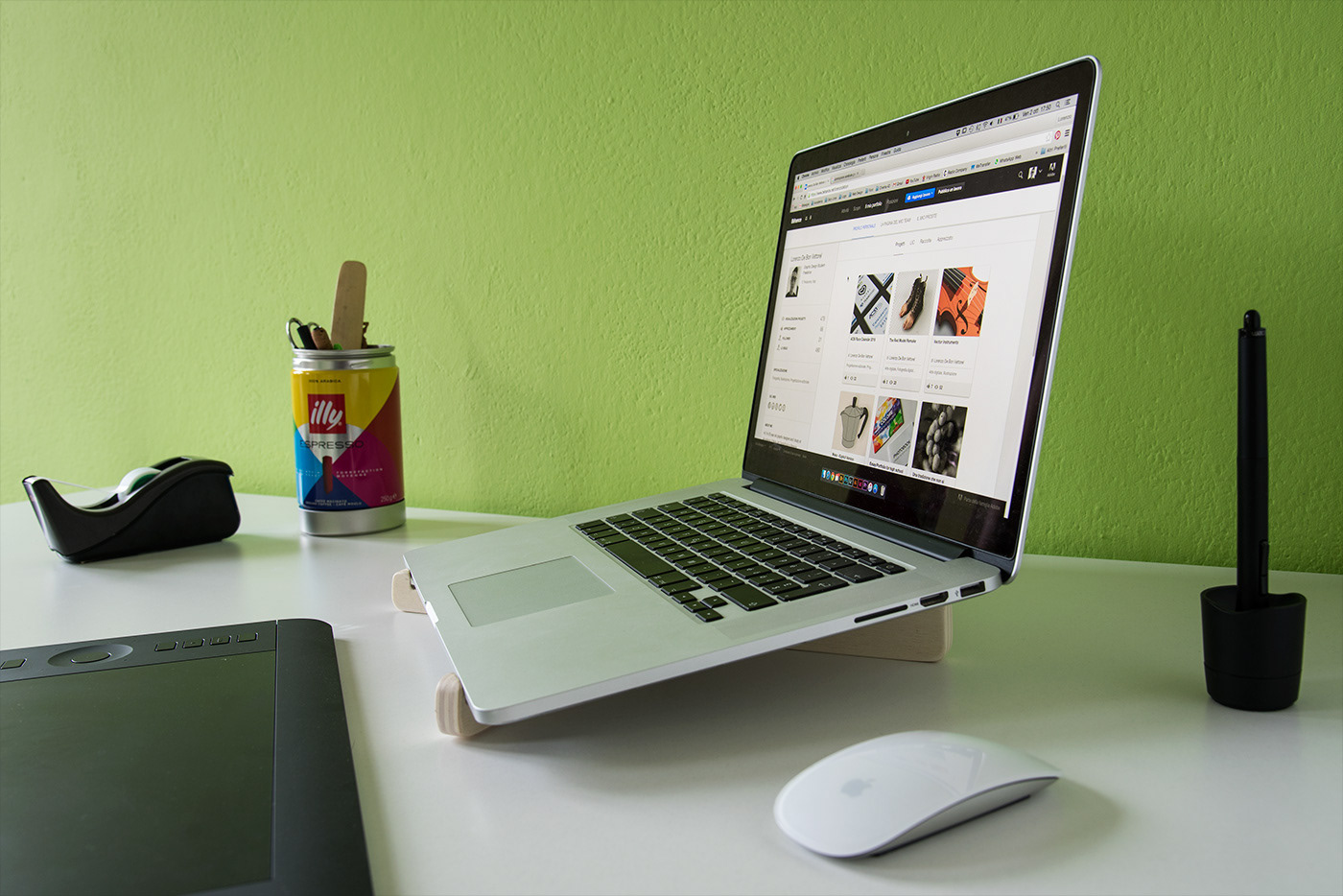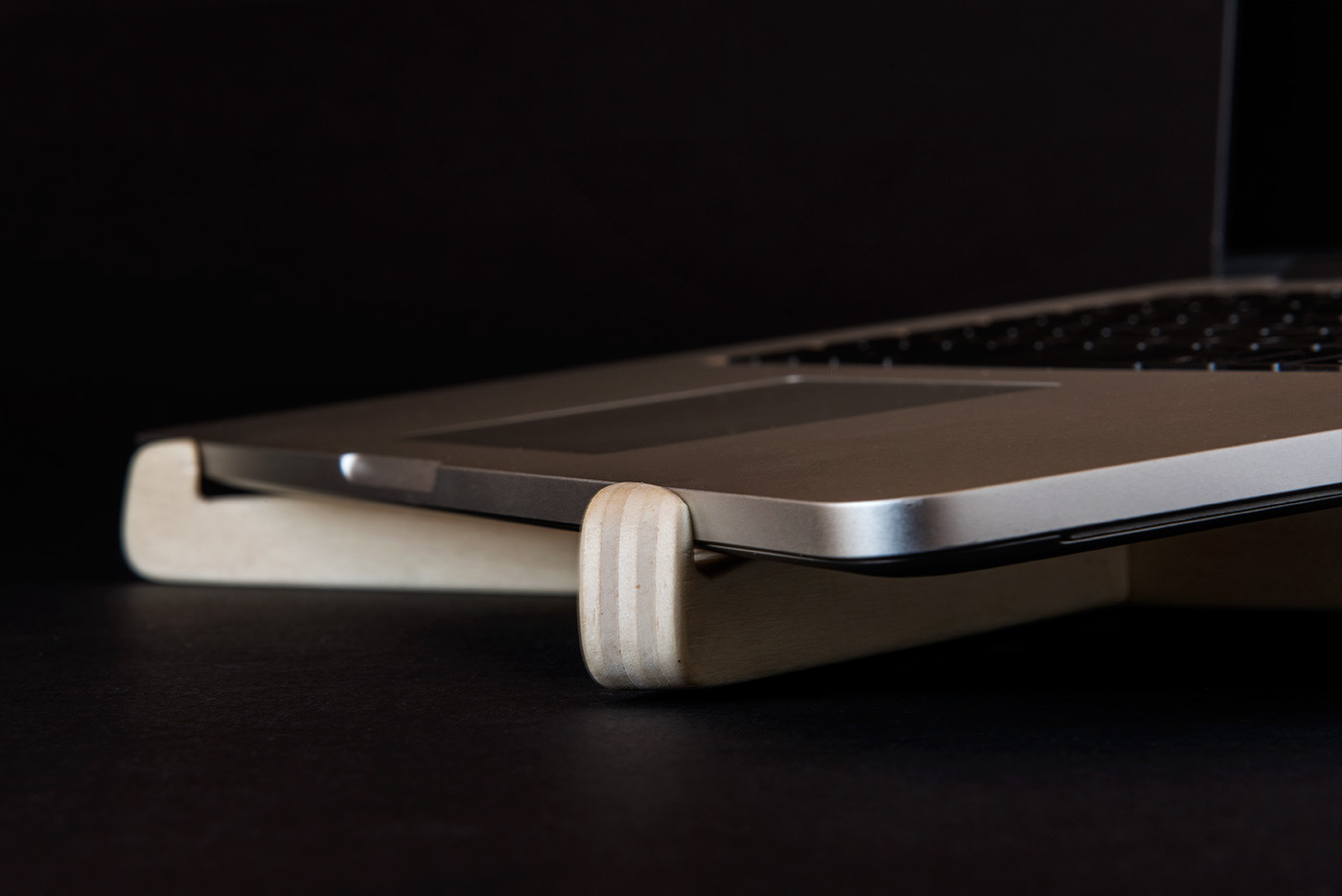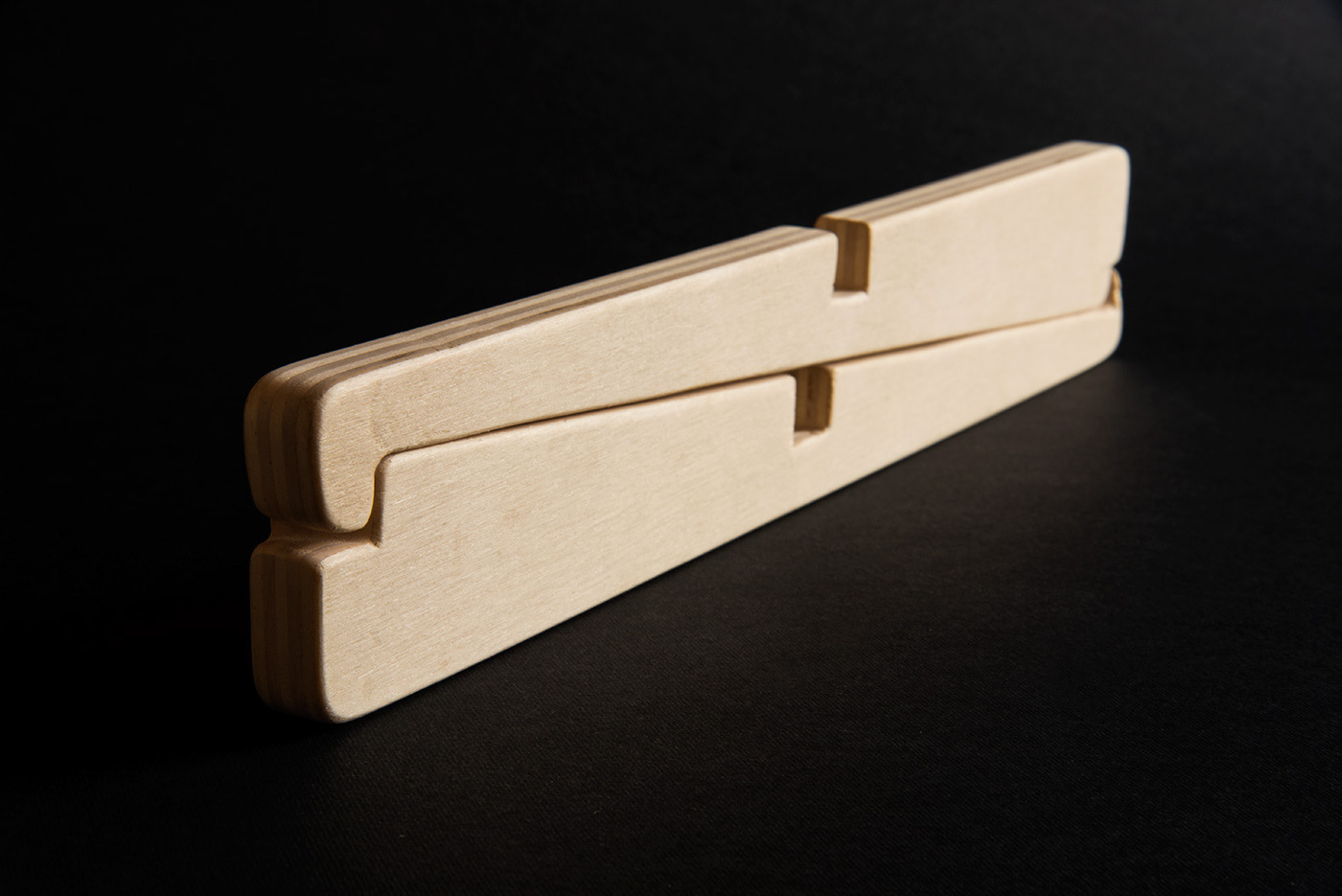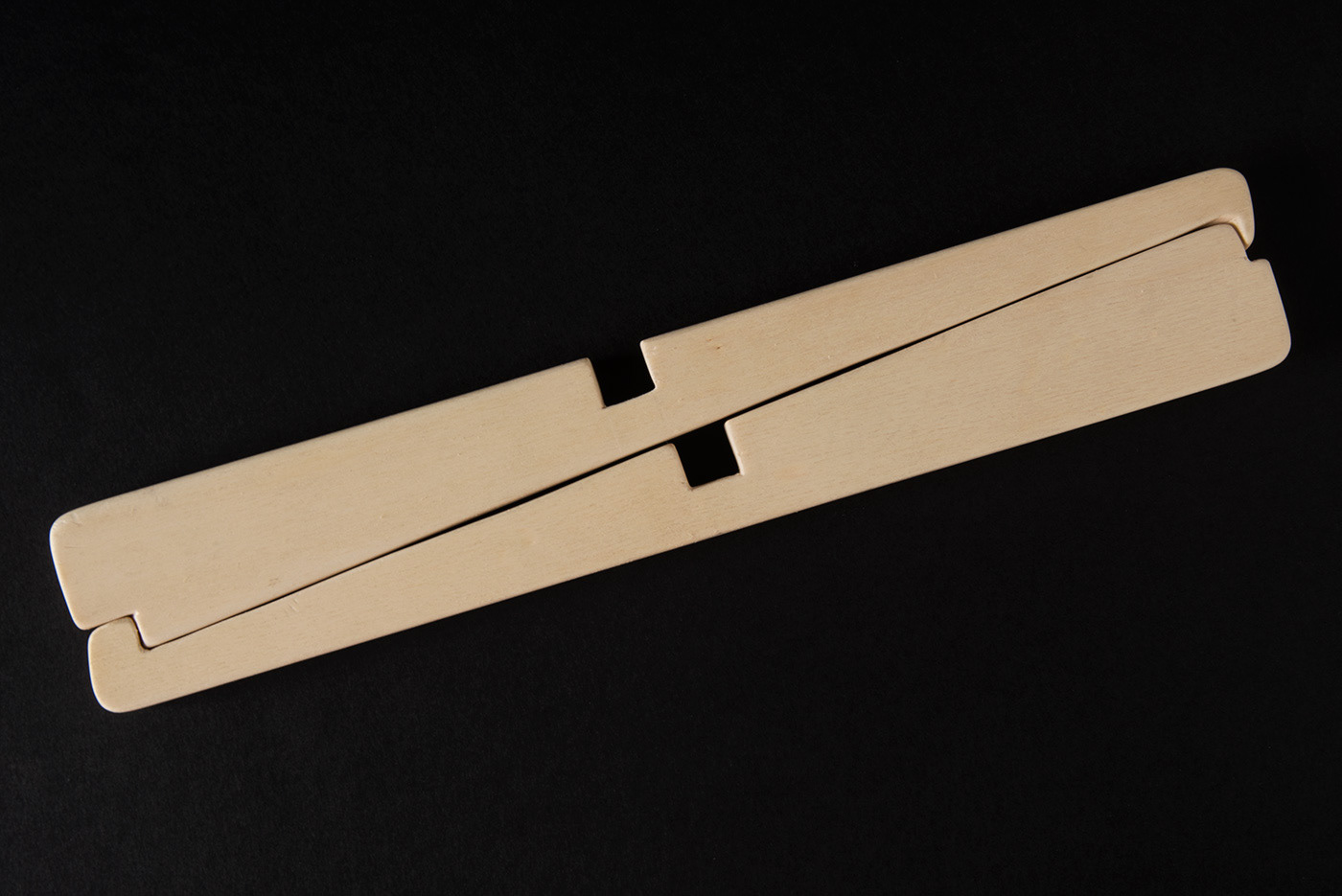 "Good design makes a product useful"